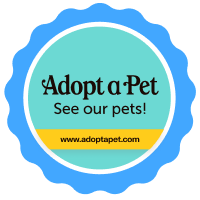 Copper
Meet 13 year old Copper, one of our nicest seniors. He lived happily with his owner since he was a pup. Sadly, his owner has passed away. Copper would love a new home where he could live out his last years in comfort. See more info in his bio!
Click here to see our
available rescue dogs
(Updated Daily!)

You can meet the rescue dogs at our weekend adoption events, or by appointment at the sanctuary.

Beagles and Buddies Sanctuary
23430 Hwy 18
Apple Valley, CA 92307
626-444-9664
Map: http://goo.gl/maps/n5Jiq

Email: beagles@beaglesandbuddies.org

Special Friends – Volunteer Program
Some of our dogs are looking for Special Friends – friends who will help them get adopted! We are looking for volunteers who are willing to work one-on-one with a dog who could use a little "coaching" to help him/her get adopted. If you are interested, you must have come to Beagles and Buddies as a regular volunteer at least 3 times before you can join the Special Friends program.

Beagles and Buddies is a no-kill shelter. That means that sometimes a dog can be at B&B for years before the right person comes along to adopt it. The Special Friends program is all about helping these dogs find that special person a little sooner.

As a Special Friend, you would:


Commit to visiting your Special Friend for 1 hour a week for a 3 month period.

At the end of 3 months, you may continue to visit your special friend, or you may choose to move on to a new special friend.


Try to help your dog overcome any bad habits. If the dog is very shy, you would work to help it trust people more. If the dog jumps up on people, you would work to get it to sit. If your dog doesn't know how to walk on a leash, you would teach it. We will occasionally offer special training classes at Beagles and Buddies that you may attend with your special friend.


Learn all about your Special Friend and pass that information on!

You can add information to your Special Friend's regular kennel folder, such as: likes to play ball, likes to be scratched behind its ears, is good with cats or small children; or walks well on a leash. This is the kind of info that can help these dogs get adopted.


Spread the word. If you are an Internet-savvy person, you might even create a web page about the dog. Or take some great pictures of it that we could put on the B&B web site.


Take care of your Special Friend.

Once a week, you would assess its health, checking for things like ear or eye infections, puncture wounds, fleas, lumps, etc. By being an extra set of eyes and ears, you can help the B&B staff make sure that all the dogs are in good health.

If you have already volunteered at least three times at B&B: you can join the Special Friends Program. Either come to B&B during our open hours, or send email to . Then we will match you up with your own Special Friend.